Building Information Modeling (BIM)
Integrated Project Delivery
3D Modeling
Pre-Construction, Design-Assist & build
Project Coordination and Clash Detection
2D to 3D CAD
CAM / CNC downloading from model and more!
CONTACT US TODAY!
801-917-9449
info@VDCWorx.com
Virtual Design Construction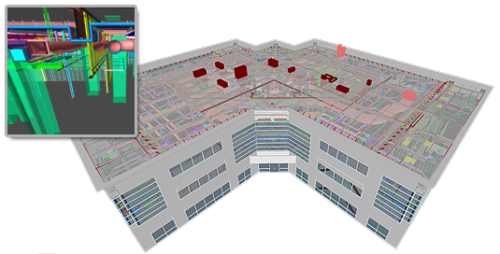 About
We offer a full range of expert 3D modeling services and the experience that will help your project realize its full profitability while maintaining the aggressive schedules facing the industry today. Specializing in the mechanical, plumbing and electrical systems so we can provide a full spectrum of pre-fabrication services to help best serve your unique project's needs.
BUILDING INFORMATION MODELING
With our revolutionary software used for creating building information modeling, we provide high quality technical drawings for your large or small construction and architecture projects. See our services for more details.